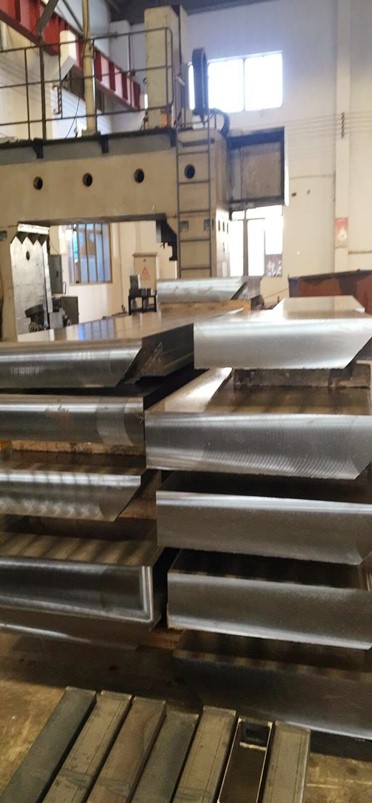 For our qt HIGH STRENGTH STEEL PLATES.
Unitedsteel Mill Supply High strength steel plate, and have various stock size, if you require high strength steel plate
EN 10025-6 steel grade specification is a high yield strength structural steels in the quenched and tempered condition steel plate grade in S500QL, S500QL1, S460Q, S460QL, S460QL1, S620QL1, S550Q, S550QL, S550QL1, S500Q, S890QL1, S960Q, S960QL, S620Q, S620QL, S690Q, S690QL, S690QL1, S890Q and S890QL steel plate grade.
We also provide s355j2 steel cutting bevels service.
Request a quote and we will help your case
Unitedsteel Plate Factory has the first comprehensive research institute in the domestic special steel industry, the institute has a national-level technology center, national accredited laboratory, and postbox workstation.
Unitedsteel Plate Factory has obtained ISO9001:2000 approval certificate, QS-9000 : 1998 (American Vehicle Steel Quality System ) approval certificate, ISO14001:1996 (Environmental Management System) approval certificate and API (American Petroleum Tube Production Quality System) approval certificate. These certificates cover the whole production and service process of all hot-rolled steel products such as structural steel, bearing steel, gearing steel and spring steel etc. Most of material has won the approval certificates of ABS, LR, GL, DNV, NK, KR and CCS.
Unitedsteel Group Company Principle
More Cheaper Price,
More Faster Delivery, 
The Best Company Prestige,
The Best After sales service,
The One step Steel material Solution
The Best Professional quality control system
Welcome to Unitedsteel Group and for any requirements in steel material, please feel free to contact us.